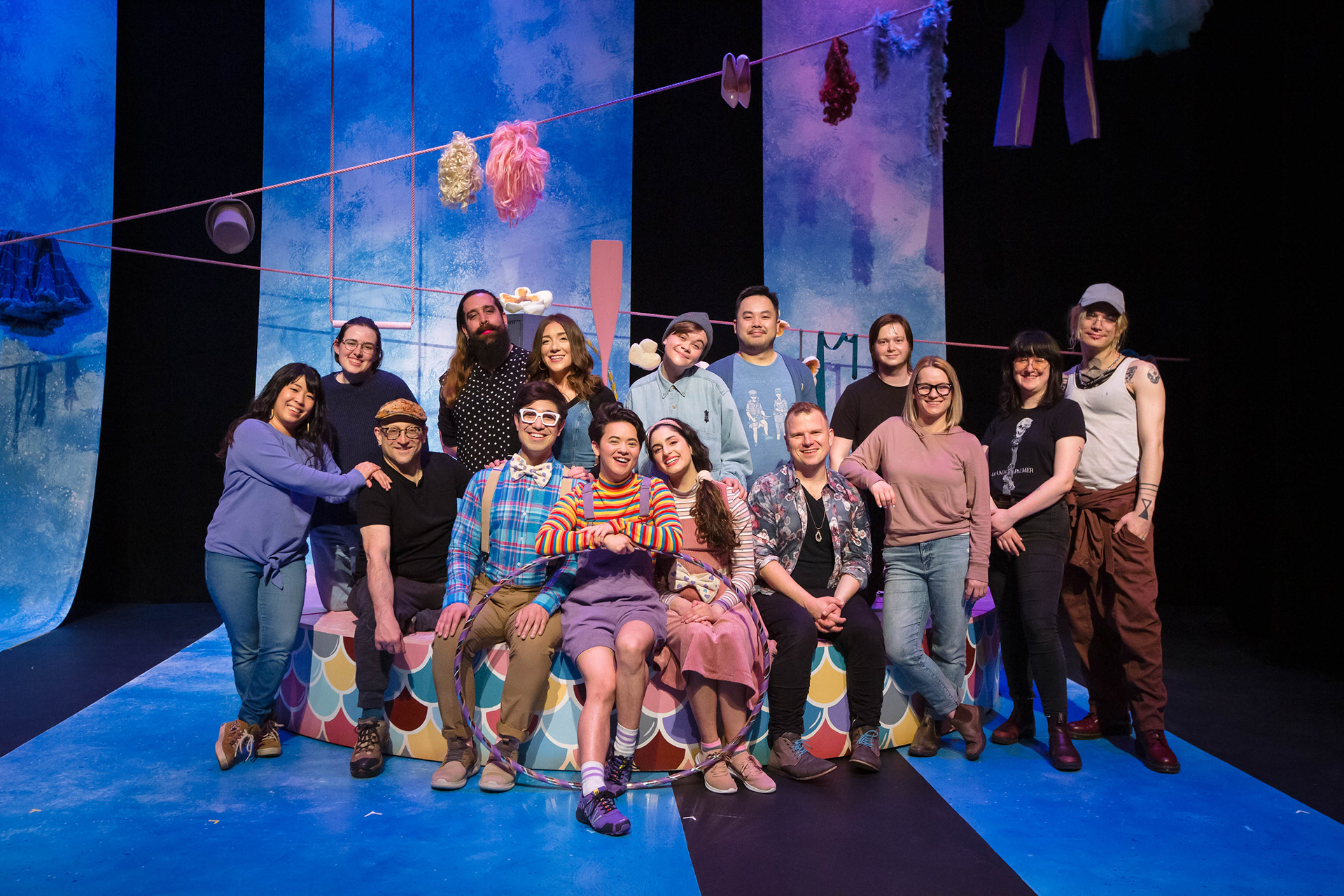 Ladies and Gentlemen, Boys and Girls is the story of a 9-year-old who is assigned female at birth as he comes out to his family as a boy named Fin. He has always had a feeling – knowing something was different but not knowing what it was exactly or how to say it.
Fin cuts his hair short and his family does the work to use his new name and understand Fin's gender identity. Dad accepts the change right away, but Mom struggles at first. We see Fin's family grapple with his transition with the best of intentions.
Cast
Rae Takei – Fin
Valeria Ascolese – Mom/Holly/Teacher
Matheus Severo – Dad/Felix
Creative Team
Director – Jennica Grienke
Assistant Director/Fin's Understudy – Angelica Schwartz
Lighting Design – Victoria Bell
Costume Design – Christopher David Gauthier
Sound Design – Mary Jane Coomber
Set Design – Shizuka Kai
Props Creator – Robyn Volk
Technical Director – Alistair Wallace
Assistant Technical Director – Jethro Allen-Martin
Stage Manager – Taylor 
Photos by: Sarah Race.